I came on vacation in Greece and I wanted to inprove my smile. Im so happy going back home with a beautiful smile. Dr Olfi and all the team were very kind and professional from the first visit to the end! I highly recommend Smile Designers for the following reasons. . Dr Olfi is very caring to make sure that your smile will be perfectly natural to suit you. The clinic has a very high standard for giving the best service and the clinic is very clean and modern. All the procedure was pain free. I feel so lucky to have been treated by Dr Olfi! Thank you so much to all the amazing team at Smile Designers!
Ralph SUNDBACK
Smile Designers… whatever expectation the name can create, the experience can exceed!!!
I had a very hard time making the decision to trust someone to help me with my problem which was not only cosmetic but also affecting my oral health.
We have placed porcelain resin veneers and 2 implants and all this together with a final natural result.
The place is always clean and tidy. Modern multi-clinic that only the painful chair of a dentist does not remind. It has screens everywhere that offer you a different experience during the procedure, with relaxed music that blends in very nicely even in the waiting area.
Doctor Elisavet Koukopoulou always patiently and professionally together with her team (especially her assistant Sophia) makes sure to do the best for the best result both aesthetically and medically.
I recommend it without a second thought!!!
Nikol
Mrs. Efstratopoulou, in addition to being an excellent doctor and one of a kind, is also a wonderful person!! A wonderful woman with appetite, patience and style who has the best resources to create the smile of your dreams… Very clean place, her colleagues are friendly and the doctor is flawless and a perfectionist. Ms. Efstratopoulou and her assistant Ms. Vicky made my dream of many years come true. With the flawless work of the two conferences alone, resin veneers have an incredibly natural result. I am grateful and I highly recommend SMILEDESIGNERS.
Tatjana Grubac
The best dental office in Athens.
My case involved gingivoplasty and resin veneers on 16 teeth.
Especially with gingivoplasty I was terribly afraid that it would be somewhat painful, but having done it at this particular dental office I can confirm that I did not understand anything.
As for the result of the image of my smile after the addition of resins, I cannot describe in simple words the degree to which it was transformed.
In conclusion, my doctor Ms. Elizabeth and her team are, in my opinion, the only way to go for anyone looking for the best dentist in town. Thank you very much Ms. Elizabeth and SmileDesigners!
Raphael Boutros
Big thanks for great job! Dr.Elizavet with her helper in less then two hours made my dreams true – i can smile and feel confident again, thanks to veneers on my frontal teeth. I had visual defects on my frontal teeth due to big and ugly fillings. New smile suits me, my teeth look natural and they improved my appearance even more. Elisavet's 20 years of experience speaks for itself .Thanks 💯❤👌👍
Liga Hepisa
Thank you very much for my new smile which I immediately loved as I loved my commendable doctor (Ms Efstratopoulou Olfi) together with her assistant Vicky who handled their difficult task of transforming my smile with complete success and with a sense of responsibility and professionalism with the result is simply fantastic, I highly recommend them, thank you for everything I love you ❤️❤️❤️
Konstantinos Riskidis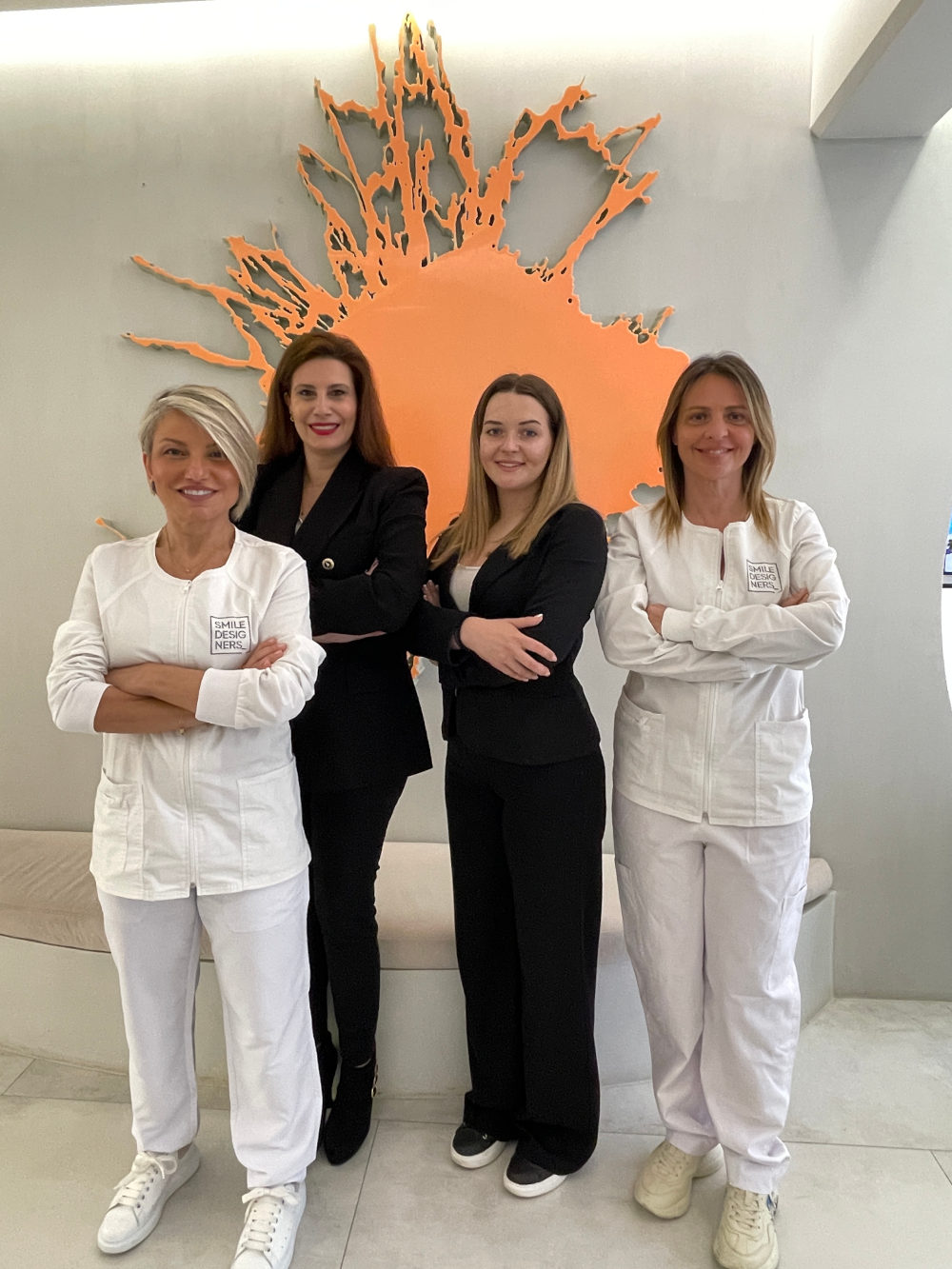 Smile Designers Doctors - Dr Elisavet & Dr Olfi
Dental Tourism in Athens with Smile Designers
Simple steps to follow for your new smile
New smile makeover with porcelain veneers!
New smile makeover made by Smile Designers
Do you want us to call you back?
By filling in the "Callback Form", you can easily schedule
WhatsApp
or
Viber
call. Our team will contact you within the shortest time possible.
You can also contact us at our clinic tel number. Working hours Monday-Friday 10am-8pm. +302106727310